Why apply paints and stuccos to furniture
The reasons to apply stuccos on furniture are endless. For example, you can apply plasters on furniture to enhance the sense of matter in a space with strong creative value. Also, you can use it to reproduce the appearance of certain materials, such as stone or concrete. Otherwise, simply to give the environment a fresher look. Continue reading to discover more about stuccos for furniture.
Nowadays, the application of stuccos on furniture allows designers to achieve the desired effect on any surface, without drawbacks. For example, you can convey a sense of concrete to a door while keeping it light and functional.
On the other hand, you can use plasters on furniture to achieve a surface finish that is harder than traditional treatments for wood. Consequently, stucco for furniture is an ideal solution for shops' surfaces, where high traffic might lead to wearing and damage.
Stuccos that can be applied on wooden substrates
However, you cannot apply any stucco to wooden or metallic objects. Indeed, common stuccos are too rigid to be used on wood, which expands according to the shifting percentage of humidity in the air. Furthermore, plasters tend to deform wood during the application, because of the water contained in them.
Finally, Stucco Italiano has overcome these issues by adding special microfibres that boost the flexibility of the plaster. Additionally, special additives are added to the first coat of material to further increase its capacity to follow the movements of the object's surface, without cracking or separating from it. This incredible flexibility makes Stucco Italiano's plasters suitable not only to wood but almost to any substrate.
Stuccos for furniture
Among the first in the market, Stucco Italiano offers 5 plasters that can be easily applied on wooden and furnishing objects with stunning results: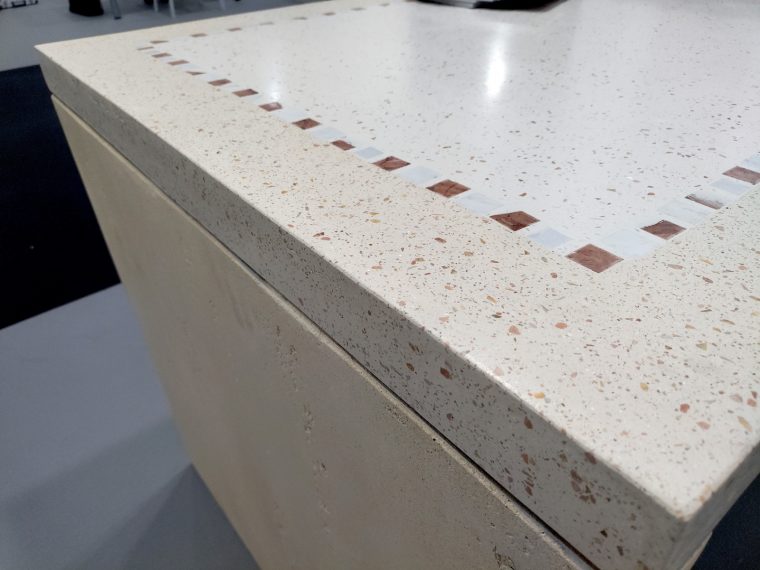 Paints for furniture
Apart from the plasters, Stucco Italiano has developed also 8 acrylic paints with which you can achieve special creative effects. For instance, with these materials, you can reproduce the look of oxide or liquid metal. Likewise, you can cover any object with a touch of soft leather.
Examples of stuccos applied to furnishing objects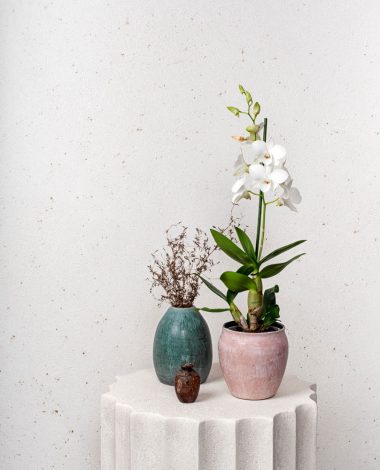 Watch the video | Italian craftsmen applying Beton Stucco on shop's wooden furniture
FAQ – How to apply plasters and paints to furniture
Why should I apply plasters to furniture?
Plasters allow an infinity of decorative effects that enlarge the horizon of imagination with solutions that would be unthinkable for wood.
Can I apply Venetian plaster to furniture or wood?
Yes, you can apply Venetian Plasters to wooden furniture, following some simple precautions. Venetian plaster can give a stunning presence to furniture, even more than to walls.
How can I apply plasters to furniture or wood?
It is essential to use a suitable primer that prevents the water contained in the plaster from expanding the wood. The application tools and techniques will then be the same as those used for normal substrates.
What plasters can be applied to furniture and wood?
All the smooth plasters such as Marmorino for floors, Tadelakt and Beton Stucco. Other stuccos that can be applied to furniture are those that imitate marble or stone, such as Travertine.
What paints can be applied to furniture?
All acrylic, oil or polyurethane paints, but also many decorative paints. However, their hardness is lower than that of plasters for furniture.
Which type of wood is the most suitable to be covered with plasters?
There is no specific wood for plasterwork, but the most compact and less deformable ones are to be preferred.
Do plasters on furniture resist knocks?
The majority of the plasters are more robust than wood but less flexible. Therefore, strong knocks can cause stucco to come off instead of denting like wood.
Can I coat stairs with plasters?
Plasters for floors are also suitable to be applied to stairs. However, you might need some additives to increase the plaster's flexibility before applying it to wooden stairs.
Can plasters be applied to metal surfaces?
It is certainly possible, but it is essential to use the right primer. Additionally, rigid stuccos might crack or separate from the metallic substrate. Therefore, it is necessary to use a flexible plaster.
Can I apply plasters to a chimney hood?
It is something that is often done. Nevertheless, be aware that the chimney hood does not present cracks due to temperature changes.
What temperature does the lime plaster resist?
Lime plasters can stand up to 300 degrees C without cracking, but they can be damaged by a sudden change in temperature.